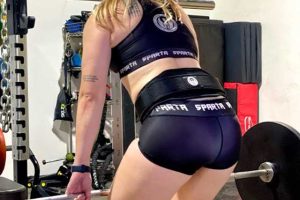 With 3″ of support in the front and 5″ in the back, Sparta's oversized 5″ Nylon Weightlifting Belt conforms to your body's natural shape while providing greater overall coverage than most nylon lifting belts on the market.
Thin, light, and highly durable, offering firm support for the abdomen and lower back during even the most intense weight training programs.
Includes a hook-and-loop fastening system.
Steel tensioning buckle makes it easy to adjust the belt quickly when transitioning from light body movement exercises to heaving lifting exercises.