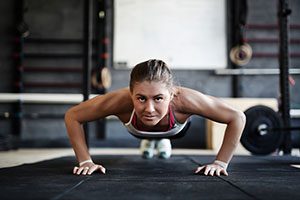 If you are interested in getting the most out of your workout, then the team at Sparta Academy in Los Angeles is here with some tips and tricks to help you. Our facility has both the people and the tools you need to maximize your progress and get you to that next level. We offer a world-class gym experience without breaking the bank. Here are a few ways to get the most out of your time at our gym:
Take A Class
Consult With A Personal Trainer
Stay On Schedule
Ask For Diet Help
Get A Routine Optimized For You
Good exercise habits can be easily mastered. Good nutritional habits can be harder to develop. Our staff can help plan a nutritional schedule to supplement your normal routine. We can teach you to intensify your workout by including compound exercises to work for multiple muscle groups. You will learn to replace isolated exercises with movements like the squat or deadlift. With a single consultation, our fitness trainers can show you the way to optimize your routine to get the best workout ever.
The Right Equipment For The Job
Our robust arsenal of gym equipment can easily accommodate even the most intense exercises and circuit routines. Maximize the efficiency of your cardio by adding weight or incline. Increase the effectiveness of your fitness hacks by training like an athlete on one of our elliptical machines. Or craft those perfect thighs with one of our leg extension machines.  Whatever your workout style, we have the tools to enhance your results.
Live To The Max, Take A Class
Our classes offer the freedom and flexibility to get the results that you want in a fun and dynamic environment. Want to go heavy and learn to maximize your lifts? Our Cross–Training classes can slim you down and buff you up. Have a desire to mix self-defense into your gym time? We offer a wide variety of defense training classes including; Kickboxing, Brazilian Jiu Jiu, Krav Maga, and Mixed Martial Arts.
We're Right Here With You
You're interested in getting the most out of your workout. Whatever your fitness goals, Sparta Academy in Los Angeles has the experience to help you succeed. Don't hesitate to stop by and see us for more information today.