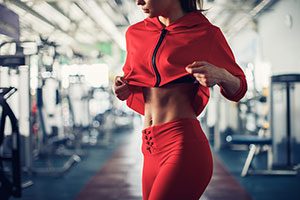 Hoping to get your body in bikini body shape in time for summer? Then look no farther than Sparta Academy in Los Angeles. We have the classes, equipment, and a team of experienced personal trainers to help you get and rock that bikini bod on the beach or by the pool.
We've put together 9 bikini body tips to help you see fast results.
Looking For Your Summer Body?
If you're not quite ready to break out your bikini for summer, have no fear. It's not too late to get in shape, lose your gut, and develop those 6 pack abs. Will it take hard work? Absolutely, but we're not afraid of hard work at Sparta Academy. We believe the start of any beach body begins with these steps:
Don't Forget Your Back & Shoulders
Drink More Water To Get That Glow
Add Resistance Training
Fuel Your Body Wisely
Ramp Up Cardio
Skip The Alcohol
Do Lots Of Squats
Get A Full Ab Workout
A Trainer Makes All The Difference
With a personal trainer at Sparta Academy, you target problem areas and get customized tips for ultimate body toning. Our combinations of strength and cardio training will soon have you in the best shape of your life.
You don't have to wonder where to begin or waste time on efforts that aren't right for your specific body and goals. So, you get fitness and health results faster.
Working For That Hot Body
For a bikini body, you want to create that perfect hourglass shape. This takes working all areas of the body, including the back and shoulders. It's not just about abs and legs – proportion really makes a difference.
Shoulder & Back To Balance Your Booty
Squats help to give you that bikini booty, but strong, fit shoulders balance out the equation. Strengthening your back also creates better posture, for a flatter looking stomach. Every muscle group is essential to a fit bikini body.
Fuel For Summer Fun
The reality is that how you fuel your body matters. Drink plenty of water to flush out toxins and reduce bloating. Eat plenty of fruits and vegetables, lean protein, and heart-healthy fats. Eating the rainbow is always good advice for healthy, glowing, warm weather ready bod.
Skip The Margaritas, For Now
Alcohol adds a lot of unnecessary calories, so think about skipping it while training for your bikini body. Your trainer can guide you on what foods will work with your lifestyle, fuel your workouts, and provide the fastest results.
Your Bikini Body Trainers In Los Angeles
Sparta Academy trainers are experts in health and fitness and have access to all the tools, equipment, and knowledge you need to make your summer bikini body dreams a reality. If you live in the Los Angeles area, contact us today for a tour and consultation. We are committed to helping you get results.