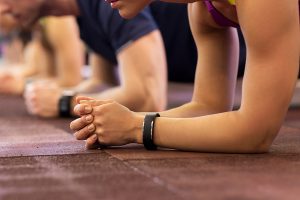 Get in the best shape of your life with bootcamp training classes at Sparta Academy in West Los Angeles. Modeled after old-school military training, boot camps offer a more challenging and varied workout than your typical fitness class. Let Sparta Academy help you build agility, endurance, and strength to conquer anything that life throws at you.
What is a Bootcamp Gym?
Bootcamp workouts focus on intervals of intense exercises mixed with lightweight ones for optimal strength and endurance. While there is no set formula, most workouts include cardio, calisthenics, and other cross-fit activities. Here are some of the things you can expect to do in class:
Pull-ups & Pushups
Lunges & Squats
Crunches
Cardio
Weightlifting
This kind of whole-body workout is excellent for toning various muscles and for overall conditioning. The bursts of intense aerobic activity also burn more calories in less time compared to moderate aerobic exercises. These make boot camps an efficient way to shed stubborn pounds. In short, you will see results fast, no matter what your fitness goals are.
Why Sparta Academy?
At Sparta Academy, we are committed to helping you achieve your fitness goals. We have a unique, proven approach to cross-training that has produced multiple success stories. Our elite trainers know how to keep your workout varied and keep you motivated. They dedicate their time, effort, and expertise to help you hone the skills you need to meet your goals. A combination of small class sizes and personalized training will bring out your best. Who knows? You might also find yourself bonding with your classmates as bootcamp classes do have a way of creating camaraderie.
Are You Ready?
For bootcamp classes in West Los Angeles, choose Sparta Academy. Are you looking for a challenging, high-energy workout with the benefits of quality, personal training? Our bootcamp classes could be the fitness routine for you. Contact us today to learn more. Of course, this kind of intense training is not for everyone. If you have any health concerns or special needs, please let us know. Our staff will help you determine if bootcamp training is the right fit for you and your goals.