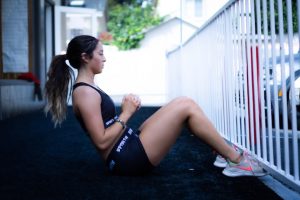 Sparta Academy in Los Angeles, California, offers personal trainers to help you with your fat loss and fitness goals. The grueling journey from fat to fit is rarely a simple process. Working with one of our singularly qualified weight loss coaches will get you well on your way to achieving before and after photos that you can be proud of.
The Road To Success
Have some of the choices you've made over the years resulted in a less than flat tummy and skinny jeans that fit a little too snuggly? At Sparta Academy, our coaches are prepared to guide you and help you take full advantage of our state of the art gym offerings.
You'll not only lose that belly fat but learn lifestyle changes that will make crash diets a thing of the past.
Tips & Tricks To Help You Slim Down
Weight loss is not one-size-fits-all. That's where personalized training comes in. To help you find the path that fits you. Here are just a few of the things you can do to help you lose weight, tone up, or get those picture-perfect six-pack abs.
Increase Protein Intake
Log Your Day
Be Consistent
Your Trainer & You – A Powerhouse Team
Choosing to get fit is an adventure, but it doesn't have to be one that you embark on alone. Our personal trainers and weight loss coaches are the best in West Los Angeles. We're ready to fight our way to the finish line with you.
Selecting the right coach to get you started and help you understand your full potential can make all the difference in the world when it comes to your success. You will receive moral support, educated guidance, and a wellspring of experience from any one of our Sparta Academy fitness coaches.
Hire A Weight Loss Coach In LA
Contact us at Sparta Academy in Los Angeles, California to connect with the perfect personal trainer for all your fitness and weight loss needs. Shed unwanted body fat. Become leaner, stronger, and more equipped to handle any obstacles that this world throws at you.
We are ready to help you take your body to the next level.