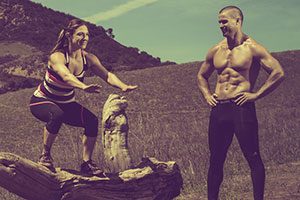 One of the best personal training facilities in West Los Angeles is Sparta Academy. With the help of our experienced personal trainers, our gym boasts state-of-the-art equipment ready for you to create the body you desire. To help this dream become a reality we provide highly skilled personal trainers who are extremely knowledgeable in their individual fields. Our personal trainers have the ability to use training methods and unique individual workouts designed for each client.
Benefits Of Personal Training
Elite High-Level Trainers
Unique Training Methods
Proven Results
Modern Facilities
Individualized Workouts
Personalized Attention
We know that when you are training for a particular event or sport on your own, it is easy to lose your drive and maybe not meet your goal. We are aware that you may not be able to keep your motivation at a consistently high level, and we don't want that. We dedicate our time, effort and strength to ensure you excel with us. With our personal trainers by your side encouraging you to do that extra rep or push you further, we will do everything we possibly can to help you reach your personal training goals.
Cross-Training
Cross-training is training in two or more sports in order to improve fitness and performance in all sports. At Sparta Academy, we believe you're only as strong as your weakest link. Our unique Sparta Cross Training Method is a proven system that diversifies your workout to make you strong, lean and healthy for an active lifestyle. We have a firm belief in only asking our clients to do what we have done, or are willing to do ourselves.
Strength Training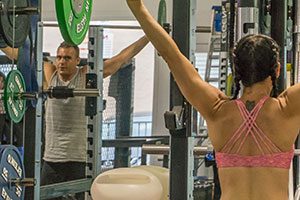 For Strength Training, Adam Townsend, owner of BodyMechanxs has been an athlete and trainer for nearly two decades. He has been performing Olympic lifts and training lifters for more than eight years. He has coached at Waxman's Weightlifting gym, assistant coaching numerous USAW Level 1 certifications and coaching at various Crossfit boxes in Southern California. Adam has helped countless lifters improve their mobility, form, and technique by analyzing and addressing specific weaknesses in their physique while correcting complex movement problems to improve overall performance. Adam is also a multi-sport athlete with experience in Krav Maga, weightlifting, and bodybuilding.
Krav Maga
Our Krav Maga instructor is Bryin Taylor, a certified Krav Maga Alliance black belt instructor, who has been training since 2005 and teaching since 2009. As an original member of the "Alliance Training Team", Bryin has traveled throughout the United States certifying Krav Maga instructors. He also excels in CrossFit and Brazilian Jiu Jitsu. Bryin is currently working to earn his purple belt in BJJ and loves fitness and serving his community.
Boxing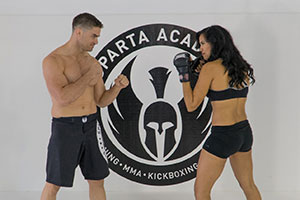 Former boxing Olympian, Seb Zewdie, will help you improve speed, coordination, reflexes, and agility while gaining strength and conditioning. ESPN recognized Seb after the 2012 London Olympics. He has over 25 years of boxing knowledge, including responsibility as a certified USA Boxing and AIBA Coach. Whether you are a rising athlete, an amateur, or just want to learn the ropes while getting in incredible shape Seb will help you set and achieve your fitness goals.
We Are Ready When You Are
If you are ready to start personal training with the best instructors and facilities around, contact or come into Sparta Academy in Los Angeles, California today. If you have the will, we have the way.